General Sessions
Monday, September 11; 1:45–3 pm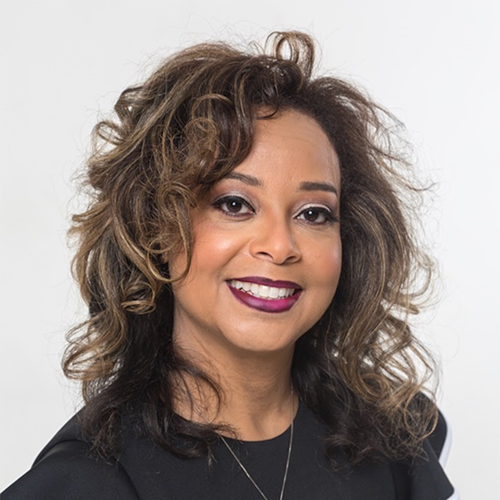 Advancing Well-being and Equity through Leadership
Joedrecka Brown Speights, MD; Florida State University
Being burnt is not the toast's fault' is a popular mantra that evokes a powerful image and response that burnout is not just about individual resilience and much more about the system that contributes to the state of burnout. Burnout is "an erosion of the soul caused by a deterioration of one's values, dignity, spirit, and will," Christina Maslach, PhD, characterized by 3 primary symptoms: emotional exhaustion, depersonalization, and lack of efficacy. Physician burnout is not discriminatory; however, some physicians are at higher risk for burnout than others. This session will invite the audience to become curious about the drivers of burnout and well-being; discover the importance of leadership and organizational strategies to advance well-being inclusive of equity, diversity, inclusion and belonging; and identify practical strategies for process improvement and transformation.
Learning Objectives:
Upon completion of this session, participants should be able to:
Describe drivers of physician well-being and engagement in healthcare.
Discuss organizational and leadership strategies to align wellness with diversity, equity, inclusion, and belonging to promote engagement and reduce burnout.
Identify strategies to advance personal and system well-being.
Dr Brown Speights, is professor and chair in the Department of Family Medicine and Rural Health at the Florida State University College of Medicine. She is also a fellow of the American Academy of Family Physicians and is fellowship-trained in maternal child health. She is the 2018 recipient of the Florida State University Dr. Martin Luther King, Jr. Distinguished Service Award, and is an inaugural fellow of the George Washington University Leaders for Health Equity International Fellowship (now Atlantic Fellows for Health Equity) and 2021 Gold Humanism Honor Society inductee. In 2021, she became a diplomate of the American Board of Obesity Medicine and the following year, diplomate of the American Board of Lifestyle Medicine. She serves nationally as faculty for the AAFP Leading Physician Well-Being Program, member of the Agency for Health Care Research and Quality National Advisory Council, and regionally on the Tallahassee Memorial HealthCare and Moffitt Cancer Center Board of Directors. She received her BS degree in Biology from the Florida Agricultural and Mechanical University and her MD from Emory University School of Medicine before completing the St. Vincent's Family Medicine Residency (FL). She is passionate about many things like faculty vitality, wellness promotion, advancing health equity, and empowerment of women and girls. She and her husband, Gregory, enjoy traveling and spending time with their family and friends; they also pastor. These days she is mostly focused on loving and living well in purpose and on purpose, and inspiring and coaching others to do the same.
Moving Anti-Racism Forward: Making a Difference in Healthcare Delivery
Tuesday, September 12 12:45–1:45 pm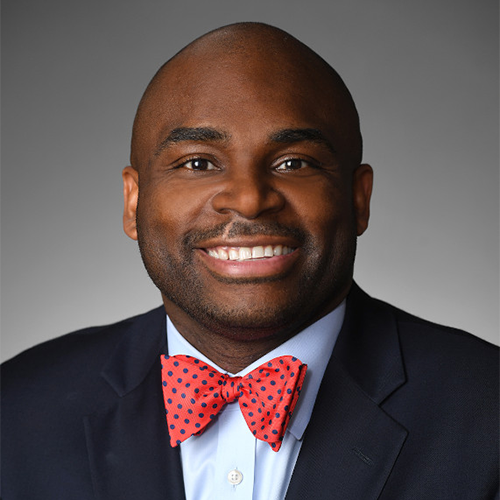 Leon McCrea II, MD, MPH, Drexel University
Learning Objectives:
Upon completion of this session, participants should be able to:
Explore the impact of anti-racism policies utilized by healthcare systems to address health equity and consider the challenges to integration of novel technologies using culturally sensitive practices.
Understand the educational implications for non-inclusive language use on learners, providers, patients, and staff.
Develop strategies for clinician educators to model culturally sensitive health care delivery utilizing novel methods for patient interaction.
After his Human Biology degree at Brown University, Dr McCrea earned a Doctorate in Medicine and Master's in Public Health from the University of Pittsburgh. He then trained in Family Medicine at Crozer-Keystone Health System.  Upon completion of his residency, he was recruited to join the faculty at Crozer-Keystone Family Medicine Residency Program where he subsequently became the Associate Program Director.  In 2015, he was recruited to Drexel University College of Medicine to serve as the Program Director of the Family Medicine Residency and appointed Associate Professor of Family Medicine.  Dr McCrea's academic interests include curriculum development, leadership, mentorship, and competency-based evaluation.  His clinical interests include women's health, adolescent medicine, contraception, men's health and office-based procedures. In 2017, he was asked to serve on the membership committee of the Association of Family Medicine Residency Directors and subsequently served on the Board of Directors. He currently serves on the Diversity and Health Equity Task Force of the Association of Family Medicine Residency Directors.  In 2018, he was appointed as Assistant Dean of Diversity, Equity and Inclusion for Drexel University College of Medicine.  He currently serves on the Board of Trustees for the Family Medicine Educational Consortium.  In 2019, Dr McCrea was invited to serve on the Society of Teachers of Family Medicine Oversight Committee for individuals Underrepresented in Medicine. In 2020, he was appointed Senior Associate Dean of Diversity, Equity and Inclusion for Drexel University College of Medicine.  In 2022, he was elected President of the Family Medicine Educational Consortium. He currently serves as faculty for the Chief Resident Leadership Development Program and is a member of the Family Medicine review committee for the Accreditation Council for Graduate Medical Education.  He also serves as the Program Director for the Drexel Pathway to Medical School postbaccalaureate pipeline program.  He is board certified in Family Medicine and a Fellow of the American Academy of Family Physicians.
Dr McCrea and his wife Nikki celebrated 15 years of marriage this year. He is also the "girl dad" for his 12- and 14-year-old daughters.
Wednesday, September 13; 10-11 am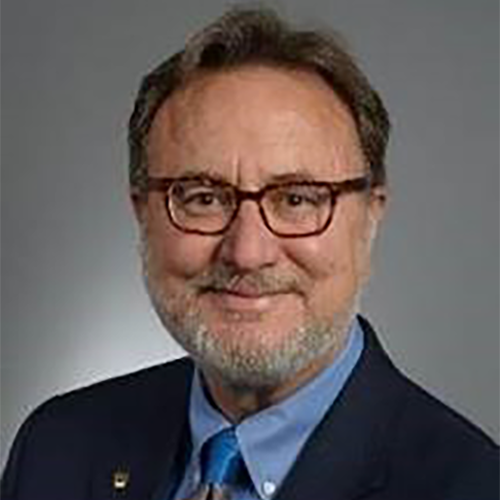 Family Medicine Pride: Is That OK?
Steven Zweig, MD, MSPH; University of Missouri

Family physicians are the current representation of the historical role of the physician. While our role has changed through the centuries it is simply defined as responding to the needs of patients and communities. While commonly carrying the intrinsic values of the servant leader, family physicians often feel "different" as generalists among an increasingly narrow specialist pool of physician colleagues. Paradoxically the family doctor is best equipped to lead in the complex adaptive system that is organized health care. It is through a combination of reflection and awe that enables us to achieve pride: a feeling of satisfaction that you and the people connected with you have done something good. And yes, we deserve it and its OK! The speaker will reflect on his 40-year experience in academic medicine, including 11 years as a department chair, and three years as a medical school dean – and what he has learned so far in retirement.
Learning Objectives:
Upon completion of this session, participants should be able to:
Reflect on the evolving role of the family physician.
Understand how family medicine values shape our teams and our work experience.
Learn how servant leaders balance humility and confidence.
Find the moments of joy in work and life.
Dr Zweig is professor emeritus in the Department of Family and Community Medicine (FCM) at the University of Missouri (MU) School of Medicine. He retired in October 2022, after 3 years as dean at MU.  Previously, Zweig was the Jack and Winifred Colwill Chair of Family and Community Medicine at MU for 11 years. He is a family physician with additional certifications in geriatric medicine and hospice and palliative medicine. Zweig is past Director of the MU Interdisciplinary Center on Aging and helped create programs in geriatrics and palliative medicine. Previously, he was residency program director, fellowship director, and associate chair in FCM.
As dean, Zweig strived to build stronger bonds with MU Health Care and the MU campus to better achieve the clinical, educational, and research goals of the academic health system. He emphasized team building, infrastructure and leadership development, and rational, fair, and transparent policies to facilitate the success of School of Medicine faculty and staff. Zweig most enjoys helping leaders be successful. He is currently co-leading the Physician Leadership Development Academy at the University of Missouri, is a community mentor in the ADFM LEADs program, and co-leads the ADFM/MU New Chairs workshop in Columbia, MO. 
Questions
If you have questions about the Conference of Practice and Quality Improvement, contact 800.274.7928 or email stfmoffice@stfm.org,