General Sessions
Monday, September 12, 2022
"Calling All Leaders of Change and Champions of Wellbeing: 10 Essentials for Advancing Organizational Wellbeing"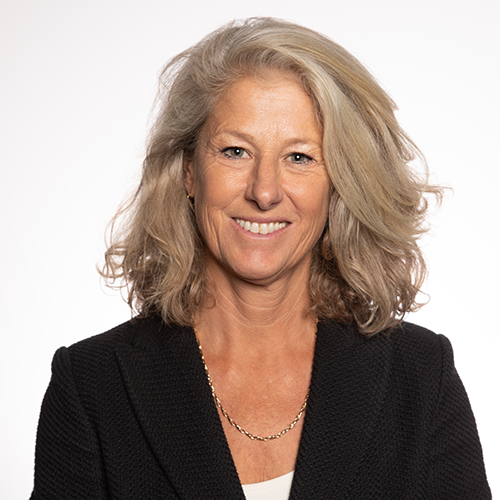 Catherine Pipas, MD, MPH, Dartmouth University
This session will present national data and recommendations released in the November 2021 AAMC Report which is based upon the results of a survey (presented in the 2020 conference) aimed at understanding the current state of wellbeing champions and initiatives across organizations. In collaboration with colleagues within family medicine and across disciplines we will review the 10 recommendations for developing organizational vision, including goals, roles, resources, content, methods, results, and metrics.
Recommendations for Organizational Wellbeing; Application of the 2021 AAMC Report "The Rise of Organizational Well-being Initiatives Across Health Care Settings and Disciplines: Leveraging National Survey Data to Support Effective and Sustainable Well-being Champions and Wellness Programs"
This session will benefit all health care leaders charged with and committed to delivering meaningful organizational change. Participants will preview the report and reflect on their own organization's wellbeing efforts. Family Physicians charged with leading wellness initiatives in their home institutions will acquire knowledge and tools to succeed. This presentation will increase knowledge and skills on best practices and resources needed to build measurable and meaningful wellness curriculum and extracurricular programs to support students, residents, faculty, and all health professionals. Leaders in implementing wellness initiatives will reflect on what is completed, in progress and remains to be done to promote wellbeing at their own training programs and systems.
Objectives:
After attending this session, participants will be able to:
Describe the urgency of addressing organizational wellbeing and leading change
Discuss the AAMC 2021 Report inclusive of 10 Recommendations for wellness
champions and initiatives
Apply learnings to advance their own organizational wellbeing
Catherine Pipas, MD, MPH is professor in the Department of Community and Family Medicine at Dartmouth College. She has been recognized as a leader in education, research, and clinical care with awards including the 2019 STFM Humanism Award. Dr Pipas serves as cochair of the AAFP. Leading Physician Well-being Program and as chair of the AAFP Physician Health First. initiative and is author of A Doctor's Dozen: 12 Strategies for Personal Health and a Culture of Wellness. She is on the Administrative Board of the Association of American
Medical Colleges (AAMC) Council of Faculty and Academic Societies and Chairs the CFAS
Faculty Resilience Committee. Dr Pipas serves as the chief wellness officer for
CaseNetwork. She has served on the STFM Board of Directors, the NHAFP Board, and the
New Hampshire Board of Medicine and the Board of Trustees of Kimball Union Academy. She is a founding faculty for STFM's Medical Student Educators Development Institute and has
contributed to the STFM Leading Change Course, the AAMC National LEAD Certificate
Program, and the ACGME Milestones Project. Dr Pipas speaks, consults, coaches, and
collaborates locally, nationally, and globally with individuals, medical schools, residency programs, and health care organizations to advance personal and institutional wellbeing.
Tuesday, September 13, 2022
"Can You Get COVID From Farts? How the Nerdy Girls Blend Science and Humanism in Defiance of Disinformation"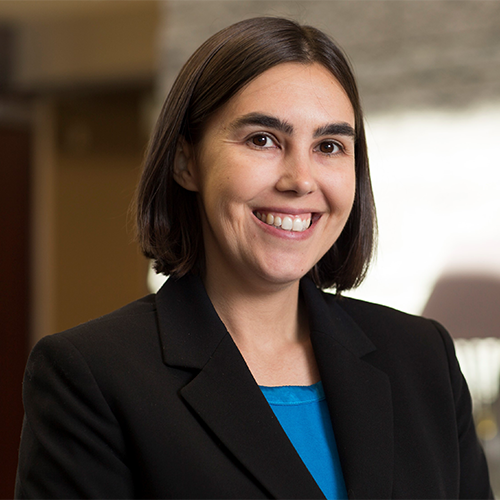 Sarah Coles, MD, Colorado Plateau Family and Community Medicine Residency at North Country HealthCare, Flagstaff, AZ
Because one is apparently never enough, 2020 doubled down in pandemics: the COVID-19 pandemic and the associated Infodemic. An infodemic is an excessive amount of information that is overwhelming with mis- and dis-information that spreads rapidly and creates confusion. Infodemics hamper public health response and harm individuals and populations. Infodemics are amplified by social media, lack of science and health literacy, and conspiratorial thinking. People are drowning in information. Dear Pandemic is an innovative social-media-based science communication project to fight the infodemic. It is led by a multidisciplinary team of all women scientists and clinicians, called the Nerdy Girls. The Nerdy Girls use humor, humanism, humility, and real talk to reach people where they are. Dear Pandemic aims to dish out facts using science communication best-practices to empower, educate, and equip readers with the tools to make sense of the data to navigate the pandemic.
Family physicians are trusted voices that can combat misinformation and filter out the noise of an infodemic to help patients and communities with risk assessment, education, and effective health interventions. In this session, participants will learn how they can utilize lessons learned from the Nerdy Girls to combat the infodemic, implement best practices in science communication, integrate humanism to improve health literacy, and maybe hear a few fart jokes along the way.
Objectives:
After attending this session, participants will be able to:
Define the infodemic and the role the family physician plays in combatting mis- and disinformation
Identify and utilize best practices in science communication
Utilize humanism to strengthen science communication to improve health literacy.
Sarah Coles, MD is an author and editor for Dear Pandemic, an innovative multidisciplinary social media-based science communications project aimed to educate and empower individuals to navigate mis- and disinformation during the COVID-19 pandemic and associated infodemic. This all women team, called the "Nerdy girls," posts 7-10 short, practical essays on pandemic relevant topics with a combined monthly reach of more than 2 million people across four social media platforms and a website. Dr Coles is the program director for the Colorado Plateau Family and Community Medicine Residency at North Country HealthCare, a teaching health center in Flagstaff, AZ. She is also an associate professor in the Department of Family, Community, and Preventive Medicine at the University of Arizona College of Medicine – Phoenix. She has expertise in evidence-based medicine, science communication, health literacy, and population health. She is actively involved advancing primary care and science literacy through community engagement, medical education, advocacy, and leadership.
Wednesday, September 14, 2022
"I QI, U CAN 2! CAN WE ACGME?"


Thomas Koonce, MD, MPH, University of North Carolina
Abstract
Our learners must master the art of Family Medicine whilst also learning to analyze and improve their clinical performance.  Simultaneously, our residency clinics must provide high quality, equitable, efficient care. 
In this session we will explore one residency program's journey to enhance its quality improvement curriculum AND improve its clinical quality.  We will describe the aspects of our curriculum and our culture that yield increased resident understanding of quality improvement principles, and we will discuss the mechanisms by which we measure and enhance the care we provide. 
We will share lessons learned on our QI journey and then consider those lessons in light of new ACGME requirements to provide recommendations for addressing them. 
Learning Objectives:
After attending this session, participants will be able to:
Know key principles and strategies of UNC's successful Quality Improvement curriculum.
Know important new ACMGE residency requirements.
Apply lessons learned from Quality Improvement work to develop novel strategies to address new ACGME requirements.  
Thomas Koonce, MD, MPH is an associate professor in the Department of Family Medicine at the University of North Carolina.  He serves as the associate chief medical officer for Outpatient Services – overseeing 160 clinics at UNC's Medical Center.  He has extensive training and experience with quality improvement and lean methodology and has published and procured grants to help other medical educators learn these skills.  As a member of the residency faculty, he helped build the quality improvement curriculum used by their residents. He co-directs the school of medicine's Patient Centered Care course – teaching medical students the art and science of history taking, physical examination, and clinical reasoning.  He also serves as the director of UNC's Faculty Development Fellowship helping young faculty learn key principles of teaching and learning, leadership, scholarship, and quality improvement
Questions
If you have questions about the Conference of Practice and Quality Improvement, contact 800.274.7928 or email stfmoffice@stfm.org,