Family Medicine Journal Appoints Two Assistant Editors
December 19, 2019—Newly appointed Assistant Editors Julie Phillips, MD, MPH, and Sara Shields, MD, MS join the editorial team of Family Medicine, the official journal of the Society of Teachers of Family Medicine.
"The editorial team is pleased to welcome these two new assistant editors. Dr Phillips has had a distinguished career at Michigan State University as a researcher and teacher. Dr Phillips will work on both scientific articles and narrative essays. Dr Shields brings a long history of outstanding teaching and scholarship in the medical humanities at the University of Massachusetts." Said John Saultz, MD, editor in chief of Family Medicine.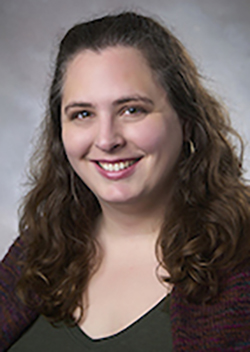 Dr Phillips is currently the assistant dean of student career and professional development at the Michigan State University College of Human Medicine. She also serves as associate professor of family medicine in the Sparrow-MSU Family Medicine Residency Program in Lansing, Michigan. Dr Phillips' research expertise includes medical student professional development, social mission-driven medical education, and development of the primary care physician workforce. She serves as an associate editor for Peer-Reviewed Reports in Medical Education Research (PRIMER). She is a board member for the Society for Values in Higher Education. She represents the North American Primary Care Research Group to the Academic Family Medicine Advocacy Council. Dr Phillips will work on both scientific articles and narrative essays for in her assistant editor role at Family Medicine
"I am excited to be appointed as an Assistant Editor. I enjoy being a part of promoting the advancement of science in Family Medicine education, and am looking forward to helping to shape the journal. I also like encouraging and mentoring those who are writing narrative essays and poetry, and look forward to editing and shaping those pieces—to me, they give the journal its heart and soul, said Dr Phillips. "Most of all, I am excited to be working with the amazing editorial team of Family Medicine. I am happy and proud to be able to contribute to the future of this amazing journal," added Phillips.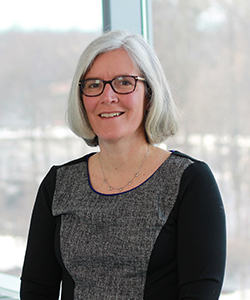 Dr Shields is clinical professor of family medicine & community health at University of Massachusetts and a physician at the Family Health Center of Worcester. She has served as a mentor to scores of resident physicians and medical students. A widely published author and lecturer on maternity care and family medicine, she is a co-author of Woman-Centered Maternity Care in Pregnancy and Childbirth. She earned her bachelor of arts in English from Harvard-Radcliffe College. She received her MD from the University of California at San Francisco. She earned a master's degree in community health during a fellowship in maternal and child health at Brown University from 1992 to 1994. Dr Shields' main responsibility will oversee the narrative essay section of the journal.
"I'm excited to join the Family Medicine editorial team and to work with new and experienced authors for the narrative essay section, hoping to continue the excellent standards set by Johanna Shapiro and to expand into visual arts as well," said Dr Shields.
Drs Phillips and Shields are replacing two departing assistant editors, Johanna Shapiro, PhD and Colleen Fogarty, MD, MSc. The Family Medicine editorial team is grateful to them for their service and for their contributions to our discipline.
Published 10 times a year, Family Medicine publishes high-quality medical education research. The journal also publishes clinical research, articles about information technology, practice management, research methods, and essays and commentaries—all with relevance to family medicine and primary care education.