Call for Presentation Proposals
Submission Deadline: February 6 2023 11:59 PM CST
The 2023 conference will bring together providers, researchers, educators, practice team members, and administrators to share knowledge for transforming family medicine residency programs and clinical practices.  
All members of the care and residency teams are invited to submit, including residents, students, behavioral health specialists, nurses, medical assistants, physician assistants, and administrators.
START YOUR SUBMISSION NOW    SUBMISSION CATEGORY REQUIREMENTS   


GENERAL INSTRUCTIONS
Submissions must meet all the requirements of the proposed category. Review the submission categories at the right. Incomplete submissions will not be reviewed.
Do not submit the same proposal in more than one category.
Acknowledgment of receipt of submissions will be e-mailed automatically after you complete your submission.
ALL PRESENTERS MUST PAY THE REGISTRATION FEE. In addition, no honoraria or travel expense reimbursement will be provided for any presenter submitting through the call for presentations.
Presenters may not use any conference presentation to market products or services; exhibit space and literature displays are available for that purpose.
Every presenter, lead and secondary, will be required to complete a faculty disclosure form indicating any financial arrangement or affiliation with any organizations that may have a direct interest in the subject matter of the continuing medical education presentation.


The conference steering committee has identified the following encouraged topics but we are also open to other topics outside this list. Encouraged topics include:
Care Delivery

Chronic Disease Management
Substance Use Disorder/Opioid Management
Climate medicine
 Home monitoring
Virtual/Digital care
 Rural access to care
Practice Management
Practice Transformation
Team-based care
Value Based Care
Optimizing Care Management
Hierarchical Condition Category Coding
Pharmacy Integration
Behavioral Health Integration
Value-based payment transformation
Population health management
Patient experience

Quality

Continuous quality improvement (CQI)
QI in community-based practices
Increasing patient engagement
Patient safety and error prevention
Data and analytics
Health disparities
Teaching quality improvement and patient safety
Workforce
Health information technology and interoperability
 Equity, diversity & inclusion
Well-being initiatives
Burnout prevention and recovery
Recruitment and retention strategies

Residency

Systems to meet ACGME Review Committee requirements
Practice-based learning and improvement
Teaching systems-based practice
Your submission will be reviewed using these criteria:
Topic is relevant to family medicine

Clear objectives—problem statement is clear

Originality and innovation—practical application

Amount of content is appropriate for time allowed

Content of proposed presentation (teaching methods clear, likely to meet objectives, adequate breadth of coverage)

Proposal is clearly written and well-organized


Audience involvement

Evaluation of effectiveness–data preferred, preliminary data or hypothesized results for works in progress
START YOUR SUBMISSION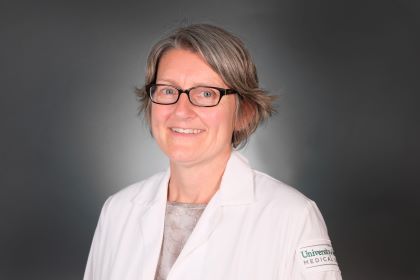 Conference Chair's Message
Submit Today!