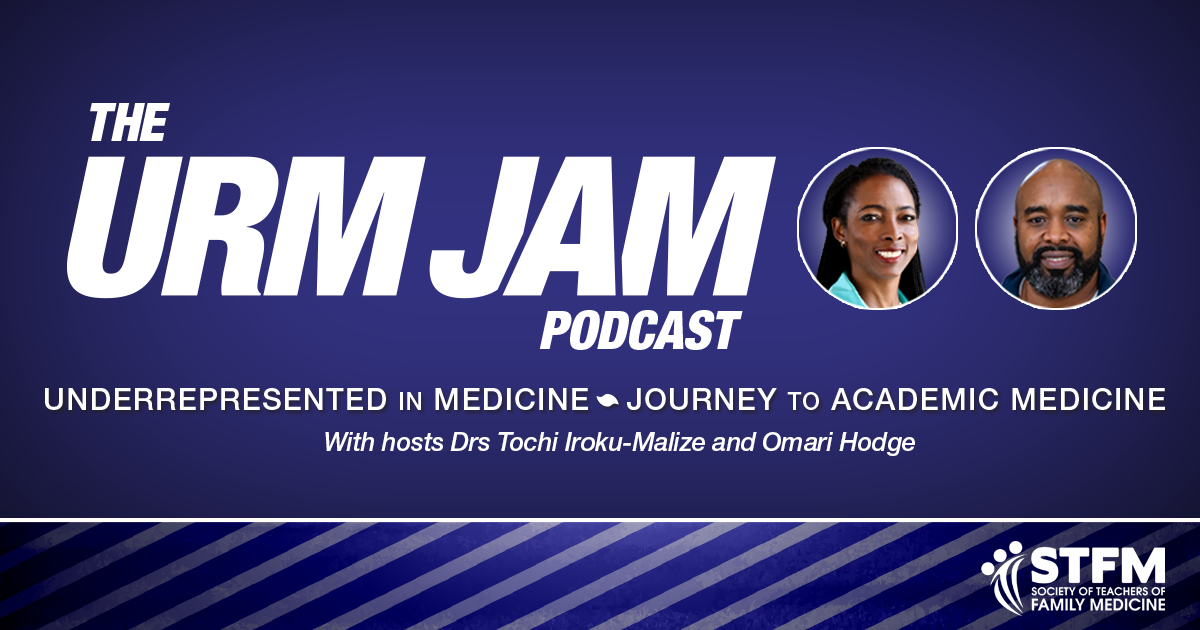 The Underrepresented in Medicine Journey to Academic Medicine Podcast
Episode 9: The Power of Effective Feedback in Medical Education
Feedback is a powerful tool in the educational process and a gift for the recipient. On this episode of URM JAM, our hosts break down the art of providing effective feedback to help guide and elevate students and residents to the next level. They discuss the merits of many different types and facets of feedback. When delivering that feedback, it's also key to be mindful of appropriate timing, setting, and needs of your recipient. Students and residents are encouraged to be proactive and seek formative feedback from mentors and supervisors.
Please fill out this brief, two-minute survey or send feedback to urmjampodcast@gmail.com to help STFM improve our resources and create new ones for our members.
Hosted by Tochi Iroku-Malize, MD, MPH, MBA, and Omari Hodge, MD, FAAFP.    
Resource