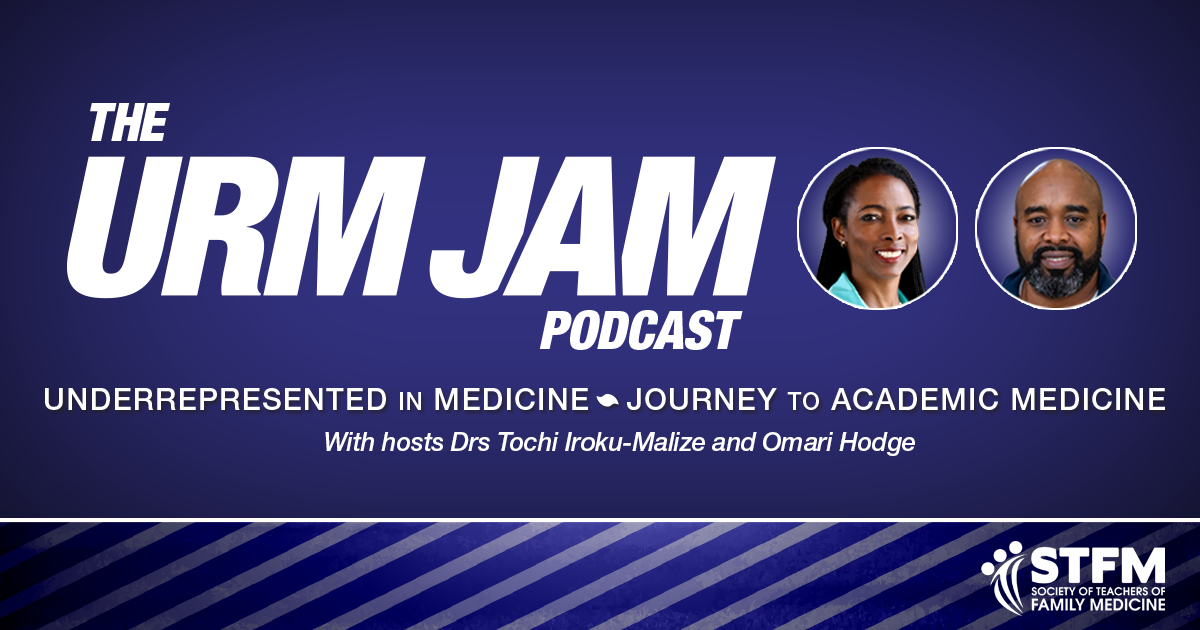 The Underrepresented in Medicine Journey to Academic Medicine Podcast
Episode 8: Caring for Underserved Communities with Harry Strothers III, MD, MMM
Our hosts are joined by Harry Strothers III, MD, MMM, who emphasizes the necessity for cultural humility in working with underserved communities to offer the best care possible. He shares details of how it's possible to care for the underserved and be deeply fulfilled in your career while also being responsible about your financial future. Our hosts and Dr Strothers encourage learners to plan ahead, take advantage of elective experiences, and surround themselves with people of similar vision along their career path.
Please fill out this brief, two-minute survey or send feedback to urmjampodcast@gmail.com to help STFM improve our resources and create new ones for our members.
Hosted by Tochi Iroku-Malize, MD, MPH, MBA, and Omari Hodge, MD, FAAFP.  
Resources