STFM Member-At-Large
Jocelyn Young, DO, MS, United Health Services Hospitals, Binghamton, NY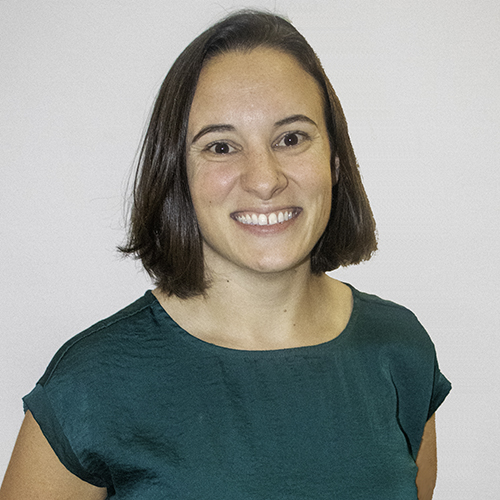 Personal History
A lifelong resident of the State of New York, Dr Jocelyn Young has pursued a career as a family physician, an educator, and an advocate for her profession and her patients. She earned her Doctorate of Osteopathy and Masters in Neuromusculoskeletal Medicine from the New York Institute of Technology College of Osteopathic Medicine. Dr. Young completed her residency training at the University of Rochester/Highland Family Medicine Residency Program where she was a fourth-year chief resident and earned distinction with Areas of Concentration in political advocacy and leadership, and research. During her chief resident period she earned a Masters in Health Professions Education from the University of Rochester Warner School of Education.
After her residency, Dr Young returned to her hometown of Binghamton, NY to join the faculty of the United Health Services family medicine residency program, a small community hospital. Among her colleagues is her Dad, Dr Dan Young, in whose path as an academic family physician she follows. While the majority of her post-training career has been engulfed by the COVID-19 pandemic, Dr Young has assumed leadership positions including the lead faculty for the longitudinal didactic curriculum and vice chair of the Department of Family Medicine. Her involvement in professional organizations has also grown to include becoming a board member of the New York Academy of Family Physicians and chair of the Medical Society of the State of New York-Young Physicians Section. Dr Young has been an active member of the STFM and serves as cochair of the Women in Medicine Collaborative and chair-elect of the Faculty Development Collaborative.
Position Statement
I am humbled and excited to accept the nomination for member at large to the Society of Teachers of Family Medicine Board of Directors. Since attending my first STFM Annual Spring Conference as a resident in 2017, the STFM has become my academic home and I look forward to bringing my principles and ideas to the table. With a constant drive to improve and problem solve, I have developed a skillset in leading change that I anticipate will allow me to richly contribute as a board member of an organization that consistently strives to meet the needs of its members. Through my professional work I have built a network of colleagues, developed new conferences, and have learned how to engage stakeholders; tools that I will share through this role.
As a board member I will seek to be a strong voice representing my fellow early career educators. With ever-changing opportunities and challenges, the needs of those of us newly joining the education workforce will always require assessment and adjustment of STFM programming. In addition, I hope to serve as a strong representative of the osteopathic voices and to grow the relationship between osteopathic medical schools and the STFM. I look forward to serving on the Board of Directors of the STFM and will bring my adaptability, passion, and dedication to the role.
Answers to Candidate Questions
What actions does STFM need to take to move STFM toward the goal of being the indispensable professional home for all family medicine educators?
I recall calling my family while attending my first STFM annual conference and reporting that "I had found my people", and I continue to feel this way today. As a mentor to other early career faculty I am consistently recommending a variety of STFM programs to them and encouraging them to attend a conference as soon as they can. The STFM will need to continue to assess the needs of new graduates in order to maintain its relevancy and innovation so that we remain at the forefront. Now several years past the merger of the allopathic and osteopathic match, one area the STFM will need to further develop are resources specific to educators involved in running or starting an Osteopathic Recognition track. Having been active in the Faculty Development Collaborative, I have also become aware of the need for our pharmacist colleagues to be able to earn continuing education credits when attending STFM conferences. These are two areas of potential growth as the STFM moves forward.
Choose one or two key challenges you anticipate that STFM will face in the next 3 years and describe a potential course of action to address each challenge.
While not new challenges to the STFM, I believe that growing the needed academic workforce while maintaining well-being and addressing diversity among trainees and faculty will continue to be the key challenges the STFM will face. I have appreciated the work that has already been started in health equity, advocacy training, and the task force investigating protected non-clinical time for faculty. From this point we will need to strengthen the advocacy voice of family medicine educators so that our work is shining far beyond the STFM scope. We will need to be champions of systems level change to achieve equity and remove the barriers to true well-being; both of which I believe will lead to a healthy workforce and healthier patients.
Share your experience at bringing people together with diverse agendas and finding common ground.
Throughout my time as a chief resident and continuing into my role as core faculty I have experienced the interplay between the needs of residents, the needs of faculty, and how those relate to the needs of the institution and the accrediting bodies. Particularly at the friction point of educational needs vs financial needs. In 2021 I participated in the AAFP Leading Physician Wellbeing Program which helped me develop the skills to lead an institution-wide gratitude project. In my experience the key components to bringing people together with diverse agendas include engaging the stakeholders early with active listening to understand their needs and concerns; reporting back on decisions and providing rationale for those decisions, and being willing to truly hear and accept others' experiences as their reality and as having value. I strive to use these skills and remember my values across all of the work that I do. There is often common ground that can be found around delivering excellent patient care and developing an excellent family medicine workforce.