STFM President-Elect
Renee Crichlow, MD, Boston University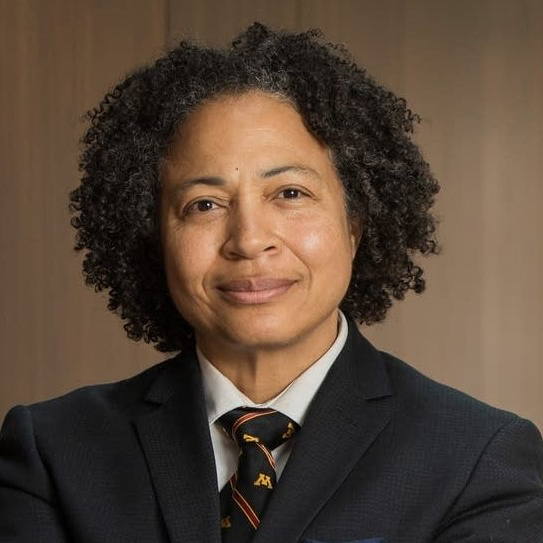 Personal History
Renee Crichlow, MD, FAAFP, has practiced full-spectrum family medicine with obstetrics for more than 20 years and is now the chief medical officer of Codman Square Health Center in Boston, the vice chair of health equity at the Boston University Department of Family Medicine, and serves as the medical editor for Diversity, Equity, and Inclusion at the journal, American Family Physician.
Before this, Dr Crichlow was at the University of Minnesota as the director of advocacy and policy in the Department of Family Medicine and Community Health and the inaugural holder of the Mac Baird Endowed Chair for Family Medicine Advocacy and Policy and President of the Minnesota Academy of Family Physicians.
Dr Crichlow's Fellowships include a Fellowship in Health Policy through the Department of Health and Human Services. She was the National Rural Health Association nominee for the Department of Health and Human Services Primary Care Health Policy Fellowship. She then received a second Faculty Development Fellowship from the University of Minnesota in 2010. She has served in numerous leadership positions at local, state, national, and international levels, including health policy development, academic endeavors, and community outreach.
She has lived and practiced in small-town, suburbs, and big cities. In her position on Faculty for UW FM Montana Family Medicine Residency, she lived in a town of 3000 and had practice areas in Billings, MT, and surrounding smaller sites. Dr Crichlow joined the University of Minnesota Department of Family and Community Medicine in 2009. Dr Crichlow is the co-founder of a youth health career mentorship program in North Minneapolis called The Ladder, engaging learners and physicians at every level. She was the Minnesota Academy of Family Physicians Teacher of the Year in 2017 and President of the MAFP 2019-2020.
Position Statement
"Dream no small dreams for they have no power to move the hearts of men"- Goethe.
The statement, more than any, addresses my philosophy of teaching and education. As an educator, my goal has been to help my learners grow as individuals and impact the communities they serve. I have understood that there are no problems humans have created that humans cannot solve. Also, understanding that to address systemic change, we must build systems.
We now teach the social determinants of health and how they contribute to more than 80% of the patient's health care outcomes. As this is the case, we need to teach people who work in medicine to address these challenges and work with communities to address these challenges.  
That is where advocacy and policy have become a critical cornerstone of my work and teaching. To make fundamental health changes, we must address the social determinants of health. Where we live, learn, work, and play have the most significant impact on our healthcare outcomes and the effects of the communities we serve. To change our communities' health, in addition to providing "exceptional healthcare without exception," we must address these challenges as physicians working with communities through advocacy and policy.
There are skills to learn that can augment and amplify our patients' voices and the communities we serve. As an educator and a lifelong learner, I have consistently worked to create educational systems in which physicians and learners can learn how to engage policymakers in stakeholders to address, develop, and mitigate the SDOH challenges facing our patients their communities. We, as Teachers of Family Medicine and STFM, are uniquely positioned. We see and teach the full spectrum of human life. As such, we can and must lead in the development of policies that affect the lives of our patients.
Even though our world is in the midst of historical upheaval, we can help heal and grow our learners, patients, and each other. We also lead when we teach our learners to augment their community's voice in discussions and decisions that impact health. I believe that Family Medicine is the patients' medical home and that we are the specialty that guides growth and change. And that STFM is the learning medicine home that does the same for each of its members. Family medicine is what we do, and STFM is where we share. 
Answers to Candidate Questions
What actions does STFM need to take to move STFM toward the goal of being the indispensable professional home for all family medicine educators?
In family medicine, We teach our learners to guide our patients to the challenges and choices of life. Society of Teachers of Family Medicine is where we gather to support, nurture, and challenge each other to grow. These are critical facets of what it means to be and serve the teachers of Family Medicine, and STFM has been doing this for over 50 years. To continue to be indispensable, we will need to create ourselves not just as an organization serving members but as an organization serving a community of purpose whose members help each other thrive.
Choose one or two key challenges you anticipate that STFM will face in the next 3 years and describe a potential course of action to address each challenge.
In the next few years, healthcare in this country will continue to change drastically. Our specialty will be redefining itself, how it is taught, and our world may continue to be stifled by society being extremely polarized. As teachers of family medicine, we must engage with these challenges. We must build and teach the skills that will provide the chance to serve our patients as we grow our learners and engage with our communities. 
Share your experience at bringing people together with diverse agendas and finding common ground
I have been a catalyst for organizing and propelling change by finding common ground and spreading a growth mindset throughout my career. Whether it is building a new clerkship curriculum, creating a new residency didactic structure, organizing department-wide reforms of health policy skill-building.I have led in all of these areas, and I have found that autonomy, mastery, purpose, and human connection are the things we all need to thrive and that people don't fear change. They fear loss. I keep these thoughts as touchstones for guiding change and leading through challenges. My leadership style now just boils down to unconditional love. I genuinely believe everyone is doing their best, and I help facilitate teams growing through change. Our society and communities are going through so much change right now it is critical that Family Medicine's voice a part in these conversations.